Joint FAO-NACA workshop reviews aquaculture statistics farming classification system
10 January 2019 | 916 views | Tags: China, Governance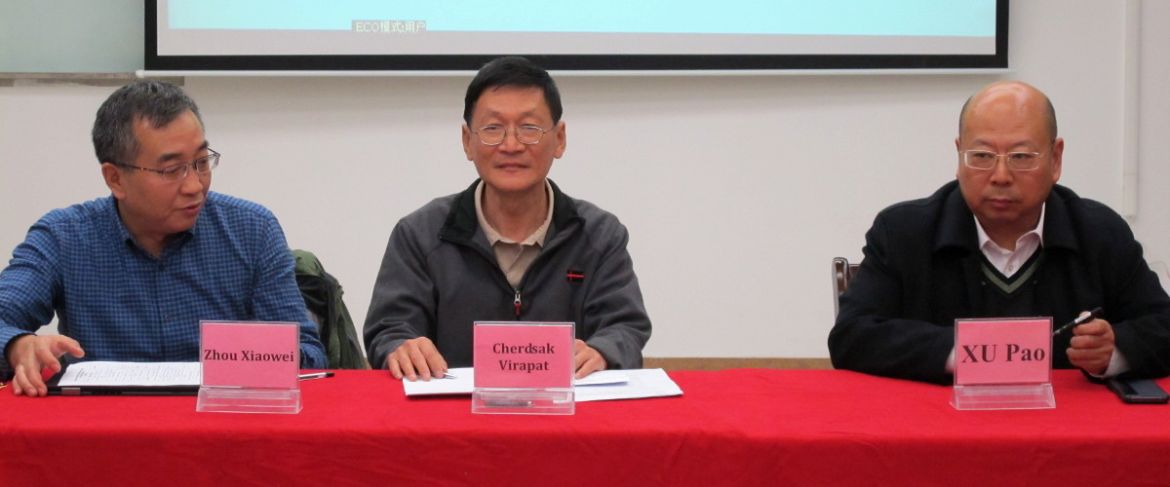 Aquaculture is a fast moving industry. Continous innovation is driving the adoption of new technologies and farming systems. As a result there is a need to update FAO's farming system classification scheme. FAO and member countries use this scheme for the preparation of statistical data.
NACA and FAO organised an expert workshop to review the existing classification system. The workshop aim was to bring the system up to date with contemporary practices. The Freshwater Fisheries Research Centre (Wuxi, China) hosted the workshop from 3-5 December 2018. FFRC is a NACA Regional Lead Centre.
Prof. Xu Pao, Director General of FFRC opened the workshop. Dr Cherdsak Virapat, Director General of NACA gave opening remarks. Mr Zhou Xiaowei of FAO (but also a former FFRC and NACA staff member), welcomed participants.
Invited experts included:
Prof. Peter Edwards (retired, Asian Institute of Technology).
Prof. Pham Quoc Hung (Nha Trang University, Vietnam).
Mrs Liu Yadan (Chinese Fishery Society).
Mrs Gao Hong Quan (National Fisheries and Aquaculture Technology Center, China).
Mr Aji Bayu (Ministry of Marine Affairs and Fisheries, Indonesia).
Mr Suthep Putippayawongsa (Coastal Aquaculture Specialist, Thailand).
Mr Pongpat Boonchuwong (Department of Fisheries, Thailand).
Experts presented recent advances in farming systems in their respective countries and sectors. Participants reviewed the current farming system classification scheme and proposed amendments.
We were also privileged to visit a couple of innovative local farms to observe new practices. One of these was growing European pike perch, which fetches a high price in local markets. A second farm was growing fish an in-pond raceway system. This system will be described in a separate article to follow.