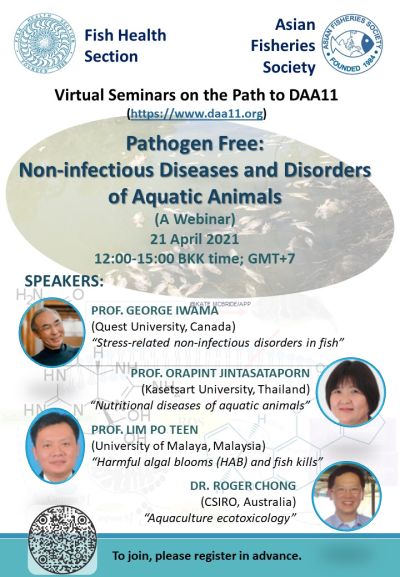 The Fish Health Section of the Asian Fisheries Society will convene a webinar via Zoom on 21 April, from 12:00 to 15:00 Bangkok time (GMT +7). Topics include:
Stress-related non-infectious disorders in fish
(Prof. George Iwama, Quest University, Canada).
Nutritional diseases of aquatic animals
Prof. Orapint Jintasataporn (Kasetsart University, Thailand)
Harmful algal blooms and fish kills
Prof. Lim Po Teen (University of Malaya)
Aquaculture ecotoxicology
Dr Roger Chong, CSIRO Australia)
Participation is free, but registration is required.