Seminar on Artemia Research and Production: Exploring Translational Advancements, Global Perspectives, and Shared Benefits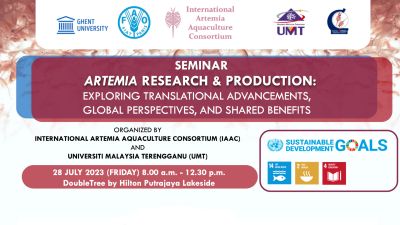 A Seminar on Artemia research and production was held on 28 July 2023 in Putrajaya, Malaysia, in conjunction with the first meeting of the International Artemia Aquaculture Consortium Steering Committee. Video recordings of the technical presentations are available below.
Technical programme
Creative Commons Attribution.