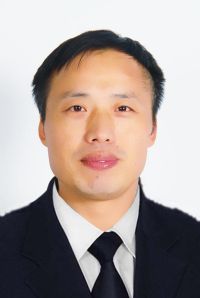 Experience
My research interests include aquaculture environmental monitoring and fishing industry chains. I have 15 years' experience in international training and education program management. So far, I have published over sixteen academic papers as first author, completed over 200 project proposals on international cooperation and have been involved in over 80 international training and technical consultancy programs as one of leading coordinators.
Projects
Study on Bacterial Community and Transformation of Nitrogen in Intensive Fish Ponds. FFRC project.
Rice-fish Farming Systems in ASEAN Countries. CAFS project.
SWOT Analysis on Aquaculture Industry in Cambodia. CAFS Project.
Facilitation of Blue Growth in Aquaculture in ASEAN through Sustainable Intensification. ASEAN Cooperation Fund Project.
Publications
Xiaojun Jing. (2015). Tilapia culture. Major Aquaculture Species and Culture Techniques for Africa. Zhejiang Science and Technology Press.
Xiaojun Jing, Min KuanHong, Zhang Lin and Yuan Xinhua. (2015). Current Situation and Countermeasures on Development of Fishery Research System in China. Journal of Southern Agriculture, 46(2): 356-360.
Xiaojun Jing., et al. (2014). SWOT Analysis on Freshwater Aquaculture Industry of Namibia. Fishery Science and Technology Information.
Xinhua Yuan and Xiaojun Jing. (2013). Application of aquaculture assessment tools in China. In: W. Miao, C.V. Mohan, W. Ellis and B. Davy (eds.) Adoption of aquaculture assessment tools for improving the planning and management of aquaculture in Asia and the Pacific. FAO RAP Technical Publication 2013/11, 136 pp.
Xiaojun Jing, et al. (2013). Preliminary Analysis on Foreign Aid Human Resources Development and Cooperation Projects in Fishery—A Case Study on Foreign-aid Training Courses in the Freshwater Fisheries Research Center. Chinese Agricultural Science Bulletin.
Xiaojun Jing, et al. (2013). Study on Water Recirculation by Using Biological Purification Model in Intensive Fishpond. Jiangsu Agricultural Sciences.
Xiaojun Jing, et al. (2013). Study on Biological Methods of Water Purification in Intensive Fishponds. Southwest China Journal of Agricultural Sciences.
Xiaojun Jing, et al. (2013). Analysis on Education Mechanism of Talents in Universities. Tianjin Agricultural Science.