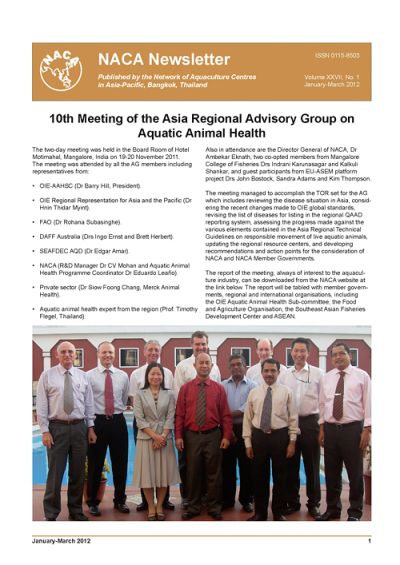 10th Meeting of the Asia Regional Advisory Group on Aquatic Animal Health.
Flood.
Shrimp Price Study, Phase III: Case studies in Vietnam, Indonesia and Bangladesh.
The Sultanate of Oman Embarks on Aquaculture Development.
FAO Technical Guidelines on Use of Wild Fish as Feed in Aquaculture.
New issue of Asian Fisheries Science and Asian Fisheries Society on Facebook.
Creative Commons Attribution.
Related