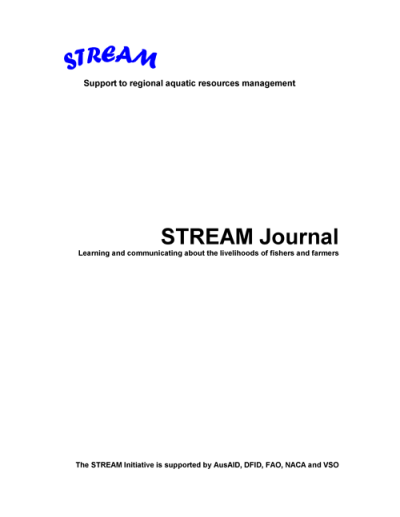 Learning, conflict management, information and communication technologies, aquatic resources management, legislation, livelihoods, gender, participation, stakeholders, policy and communications. They represent the sorts of issues around which the STREAM Initiative promoted learning and communication. The STREAM Journal showcased a range of perspectives on issues and contexts from a diversity of views, and documented these voices so that dialogues could be informed and inclusive. 
The journal is no longer published. It was produced from January 2002 until January 2006.
Creative Commons Attribution.
Related