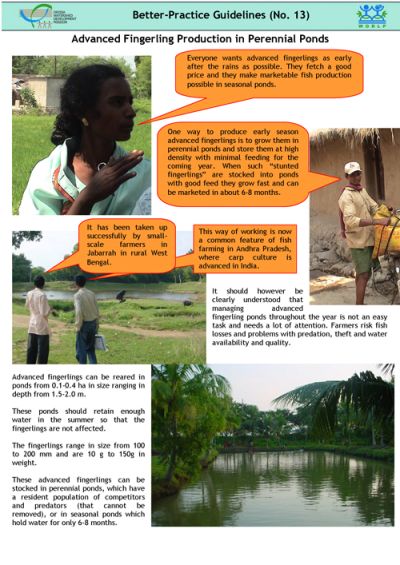 Everyone wants advanced fingerlings as early after the rains as possible. They fetch a good price and make marketable fish production possible in seasonal ponds.
One way to produce early season advanced fingerlings is to grow them in perennial ponds and store them at high density with minimal feeding for the coming year. Whe such "stunted" fingerlings are stocked into ponds with good feed they grow fast and can be marketed in about 6-8 months.
Creative Commons Attribution.
Related