21 April 2017 | 958 Downloads | .pdf | 764.1 KB | Tags: China, Food security, safety and certification, Freshwater prawns, Health, India, Indonesia, Malaysia, Nutrition and feeding, Philippines, Sri Lanka, Thailand, Vietnam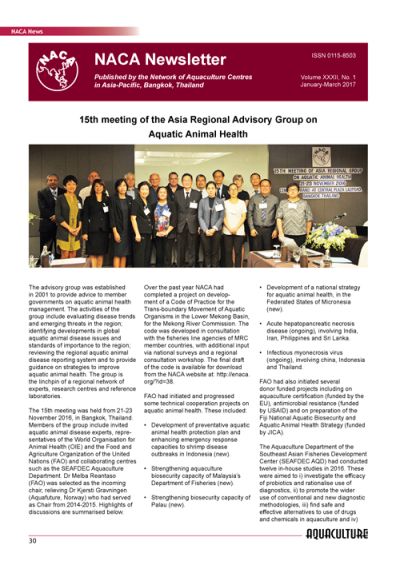 15th meeting of the Asia Regional Advisory Group on Aquatic Animal Health.
Consultation on responsible production and use of feed.
Giant Prawn 2017.
New NACA website preview.
Reducing health risks from anti-microbial resistance in aquaculture.
Creative Commons Attribution.
Related