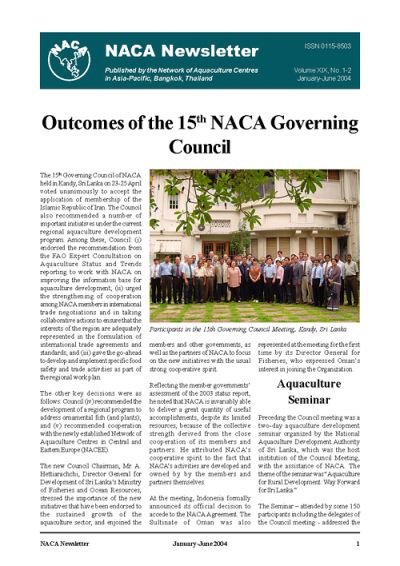 Outcomes of the 15th Governing Council.
Aquaculture seminar.
Council Chair for 2004-2005.
Shrimp disease and coastal management - four years.
New Import Risk Analysis publications.
Reducing the risk of shrimp disease outbreaks in Vietnam.
Network of Aquaculture Centres in Central and Eastern Europe.
OASIS: The One Stop Aqua Shop Information Service.
Other recent STREAM activities.
New faces at NACA.
Creative Commons Attribution.
Related