1 October 2012 | 379 Downloads | .pdf | 1.74 MB | Tags: Bangladesh, China, Food security, safety and certification, Health, India, Livelihoods and social issues, Malaysia, Nutrition and feeding, Philippines, Shrimp, Thailand, Vietnam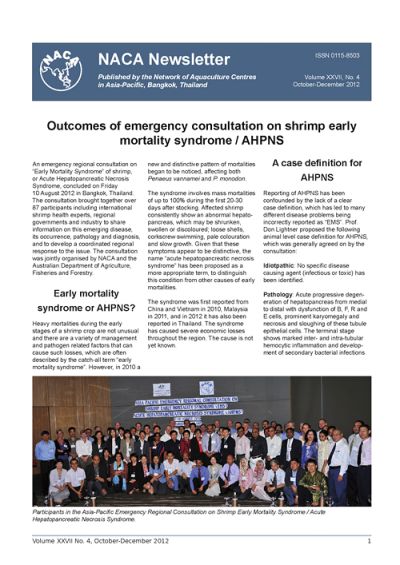 Outcomes of emergency consultation on shrimp early mortality syndrome / AHPNS.
Workshop on Aquaculture Planning and Management Tools.
Workshop on Proficiency Testing Programme for Aquatic Animal Disease Diagnostic Laboratories in Asia-Pacific.
AFSPAN Project gets underway.
Creative Commons Attribution.
Related