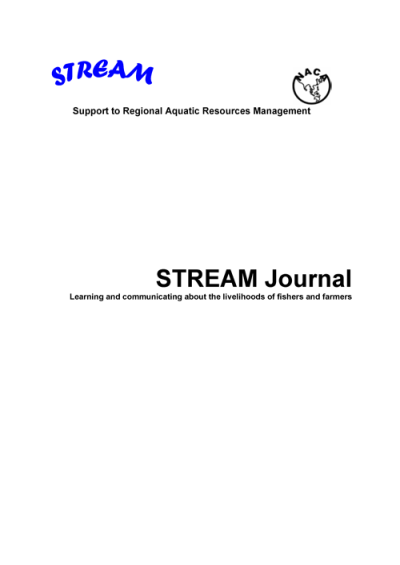 In this issue:
Young people taking bolder steps.
Josephine P. Savaris
Providing a venue for voices to be heard.
Elizabeth M. Gonzales and Josephine Savaris
Rehabilitation of a bundu pond - STREAM's initiative and DOF's action.
Bhim Nayak and Ashish Kumar
Coastal resources utilisation and conservation issues in Cox's Bazar, Bangladesh.
M.K. Abu Hena, H. Sharifuzzaman, M.S. Aftabuddin and M.N. Haque
People, fish and reefs - a livelihoods learning curve.
Abigail Moore
Understanding the marine ornamental trade and its impact on the livelihoods of poor stakeholders in the Philippines.
Elizabeth M. Gonzales
About the STREAM Journal.
About STREAM.
This edition is also available in Ilonggo and Vietnamese.
Creative Commons Attribution.
Related