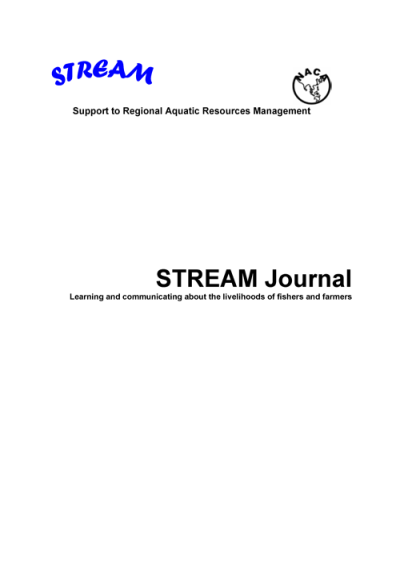 In this issue:
Seaweed culture and farmer incomes in Bekasi, Indonesia.
A. Mauksit L. Maala and Aniza Suspita
Significant change for a self-help group.
Nguyen Song Ha
Conflict over fishing in Jharkhand.
Ashish Kumar
Critical steps in preparing coastal communities for effective policy changes.
Josephine P. Savaris
New guidelines on data collection and information sharing for co-management.
Charlotte Howard
About the STREAM Journal.
About STREAM.
This edition is also available in Ilonggo.
Creative Commons Attribution.
Related