1 January 2013 | 429 Downloads | .pdf | 507.64 KB | Tags: Australia, China, Health, Hong Kong SAR, India, Indonesia, Iran, Malaysia, Myanmar, Nepal, Philippines, Sri Lanka, Thailand, Vietnam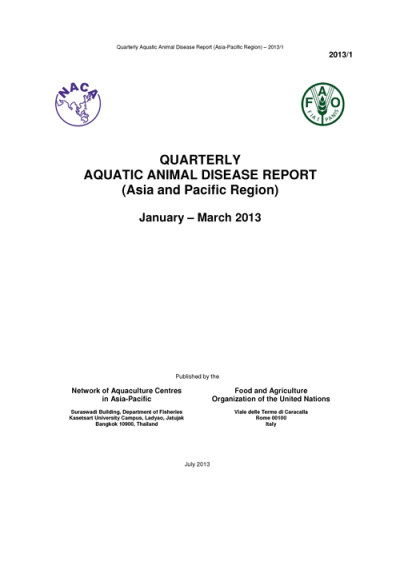 This report, the 59th in the series, contains information about the aquatic animal health status of sixteen states in the Asia-Pacific region. The foreword contains an update on acute hepatopancreatic necrosis syndrome (AHPNS) of cultured shrimp.
Creative Commons Attribution.