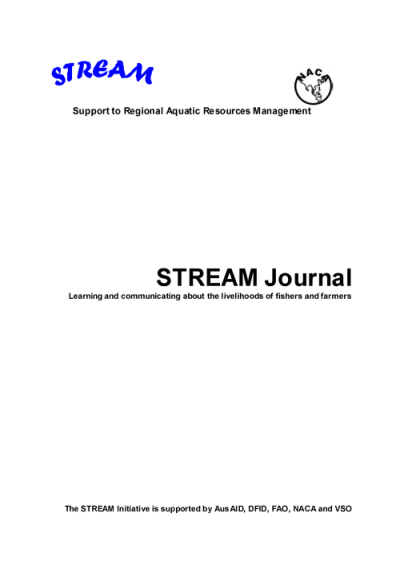 In this issue:
Pasoso Project - local livelihoods and turtle conservatoin in a small island MPA in central Sulawesi, Indonesia.
Abigail Moore
Fisheries development in Lao PDR.
Khamphet Roger
The jankar system for sustainable livelihoods: Lessons from the BRFP.
Binay Kumar Sahay
Alternative livelihoods for landlocked areas in BFAR Region 6.
Jacqueline T. Mamburam
Lessons learned and future replication from Trao Reef locally managed marine reserve.
Than Thi Hien
About the STREAM Journal.
About STREAM.
This edition is also available in Ilonggo.
Creative Commons Attribution.
Related