1 July 2004 | 285 Downloads | .pdf | 562.61 KB | Tags: Australia, Health, India, Indonesia, Iran, Lao PDR, Malaysia, Myanmar, Nepal, Pakistan, Philippines, Thailand, Vietnam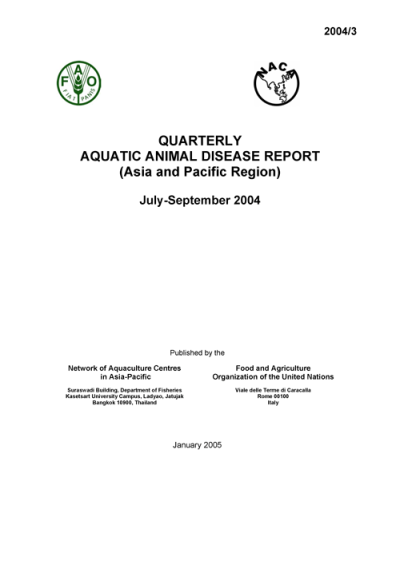 This report, the 25th in the series, contains information about the aquatic animal health status of fifteen states in the Asia-Pacific region. The foreword discusses the outcomes of the third meeting of the Asia Regional Advisory Group on Aquatic Animal Health.
Creative Commons Attribution.