1 July 2007 | 246 Downloads | .pdf | 603.13 KB | Tags: Australia, Bangladesh, Cambodia, Health, Hong Kong SAR, India, Indonesia, Malaysia, Myanmar, Nepal, Philippines, Thailand, Vietnam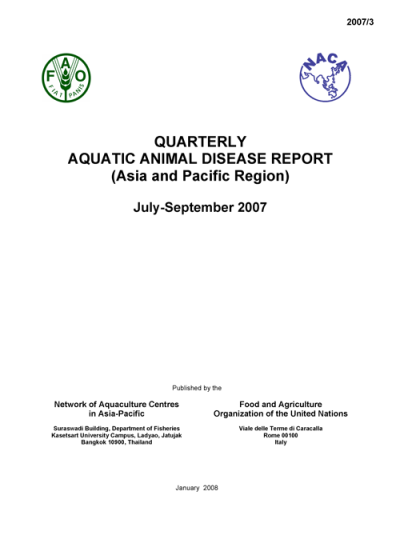 This report, the 37th in the series, contains information about the aquatic animal health status of fourteen states in the Asia-Pacific region. The foreword discusses emerging diseases in the region.
Creative Commons Attribution.