20 May 2021 | 734 Downloads | .pdf | 1.34 MB | Tags: Australia, Bangladesh, Crabs and lobsters, Freshwater finfish, Freshwater prawns, Health, Hong Kong SAR, India, Marine finfish, Molluscs (shellfish and other), Myanmar, Philippines, Sri Lanka, Thailand, Vietnam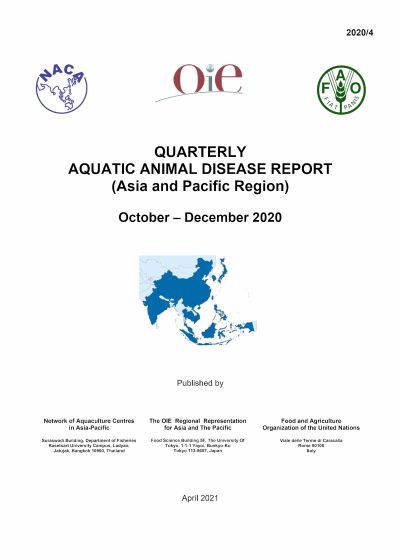 The 88th edition of the Quarterly Aquatic Animal Disease Report contains information from thirteen governments. The foreword provides an announcement on the new format for the Aquatic Animal Disease Report from January 2021 onwards.
Creative Commons Attribution.