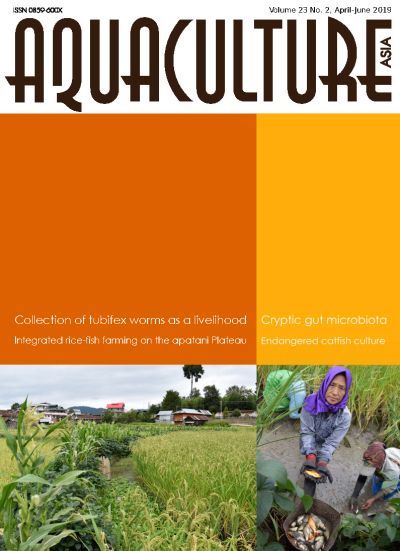 In this issue:
Collection of tubifex worms from the Adi Ganga canal, West Bengal as means of livelihood
Subrato Ghosh
Some facts for the grow-out culture of an endangered catfish, Clarias magur
S.K. Sahoo, S. Ferosekhan and S. S. Giri
The cryptic domain of gut microbiota in composite culture of Indian major carps
Biju Sam Kamalam, Vazhakkala Lyju Jose, Manchi Rajesh and Appoothy Thulasi
Integrated rice-fish farming in hilly terraces of the Apatani Plateau, Arunachal Pradesh
Deepjyoti Baruah, R. Posti, Kishor Kunal, P.A. Ganie, R.S. Tandel, D. Sarma, Garima, Kago Tamang and Gyati Rinyo
NACA Newsletter
Creative Commons Attribution.
Related