13 May 2008 | 723 Downloads | .pdf | 6.84 MB | Tags: Australia, Crabs and lobsters, Food security, safety and certification, Freshwater finfish, Freshwater prawns, Gender, Inland aquaculture, Livelihoods and social issues, Marine finfish, Markets and trade, Myanmar, Shrimp, Stock enhancement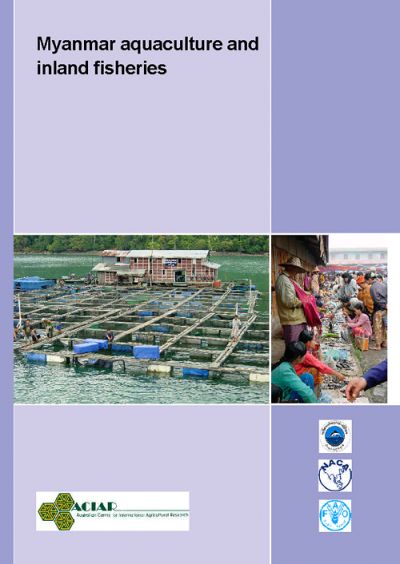 Fish and fish products are crucial in the nutrition and livelihoods of the Myanmar people. However, little information is available on their patterns of consumption, inter-regional differences, availability and types of fish consumed. This report is the outcome of two concurrent missions, one to coastal areas and one to inland areas. The report includes the findings of the missions as well as conclusions and recommendations in support of the long-term sustainability of fishery resources in Myanmar.
Creative Commons Attribution.
Related